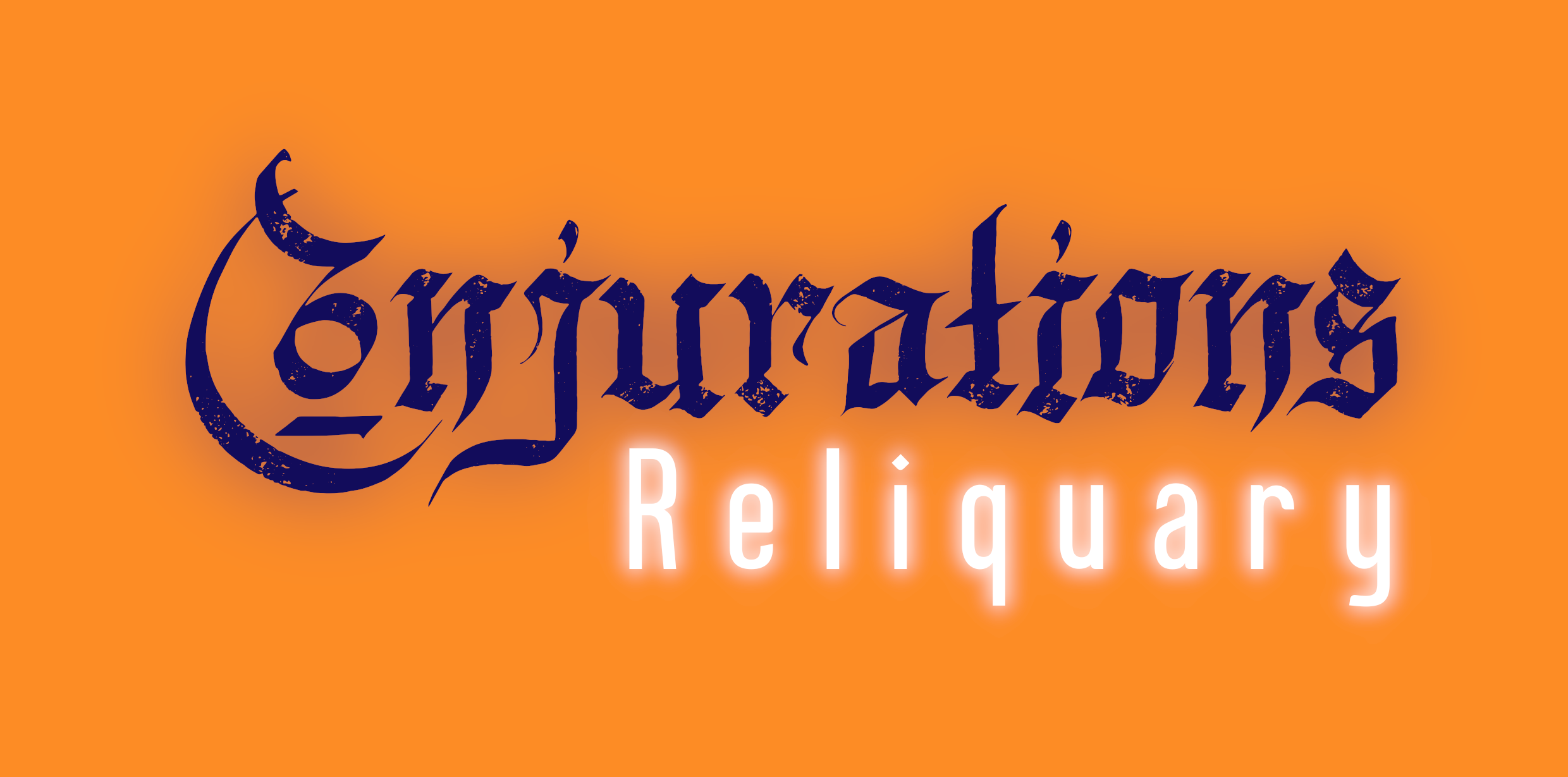 Conjurations No. 1: Reliquary
Conjurations is a zine of the Conjured Games Discord Community. Reliquary is the inaugural issue and features original TTRPG and narrative game content, artwork and an interview.
Inside Conjurations: Reliquary you will find:
Eleven Relics A series of ink drawings depicting cursed relics and their owners.
Conjuror's Spotlight: Tanya Floaker An interview with a political game designer.
Relik - An emergent mystery TTRPG content for an investigative story about the true history of 90s techno tribe.
Hazbin Nebberwuzz A mini game about a strange place.