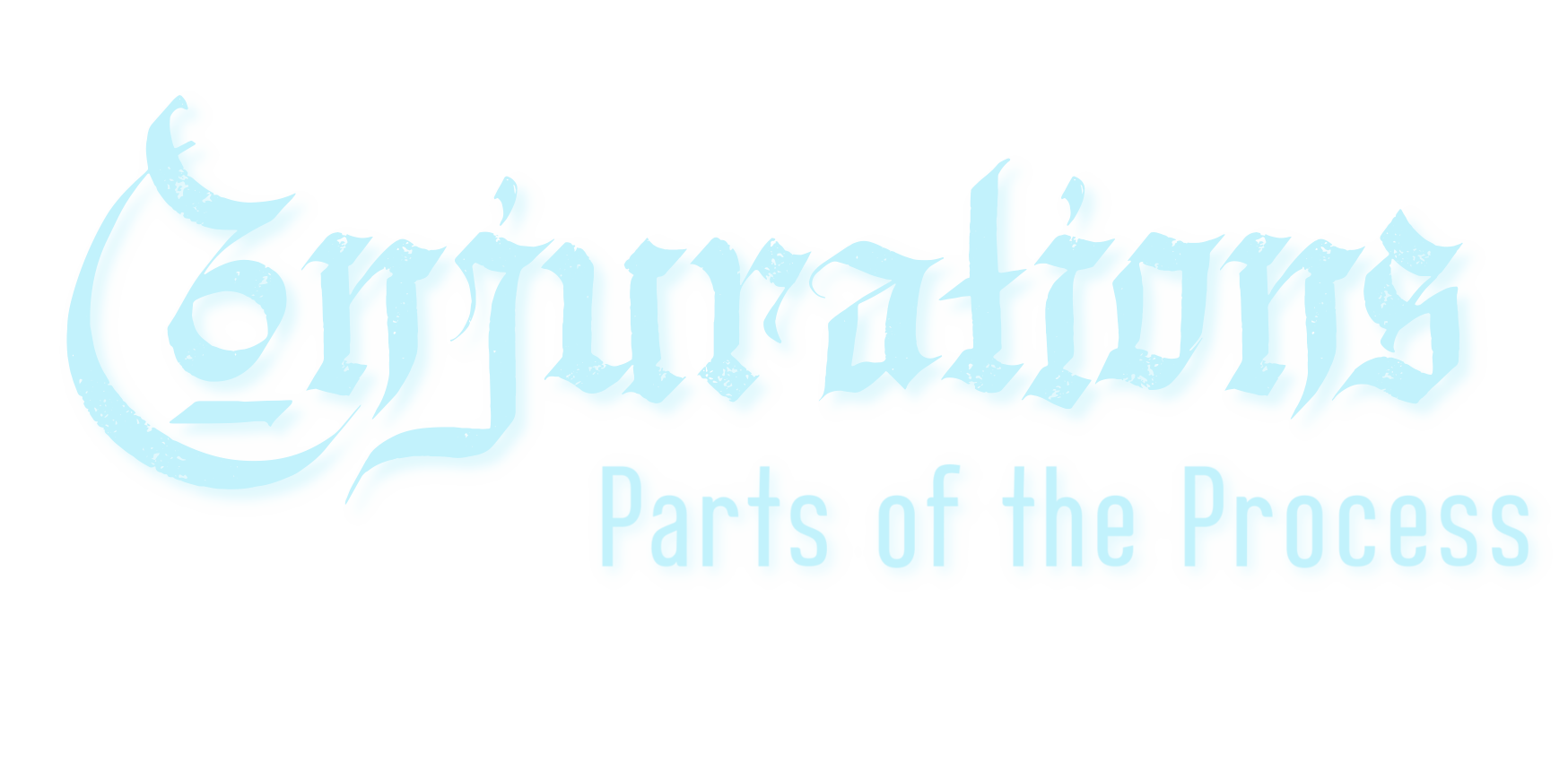 Conjurations No. 3: Parts of the Process
Conjurations is a zine of the Conjured Games Discord Community. Parts of the Process is the third installment and features two original GM-less TTRPGs, a mini game, a deep dive into a community member's long form game, and original cover art by Alex Sterneckert.
Inside Conjurations: Parts of the Process you will find:
Dumas: The Duel: The first of a series of mini games as part of the Dreams and Destinies project. Narrate a tense duel in the 18th century as the Challenger, the Challenged or a Second in a tricky trick taking game.
BRPG: A GM-less rules-lite setting-agnostic narrative RPG with a bag of tokens in blue, red, purple and gold. Shape regions, assets and even truths and manage them through your Avatar.
Pondpunks: A GM-less game about amphibians rebuilding their community. Welcome to Amphibia, Punk, and enjoy a rules set borrowed from Engine SRD, alternating between community and character level play. Original art by Yipsy1217.
Dice of Illuria: An in-depth investigation of dice in general and in Isles of Illuria. Follow Tela as she barely escapes. Original art by Ewerton Lua.
Join the Conjured Games Discord server to meet the creators behind this zine and become involved in Conjurations.